Last May 30 we  presented the Beta version of VICTOR Translator, the new English-to-Spanish machine translator which we created for the translation firm, Berca Translator.
The presentation took place in the auditorium of the new offices of the Granada Chamber of Commerce with an audience of academics and translation professionals.
The new translator ("VICTOR" for friends) had aroused a lot of interest in professional translation circles due to its innovative approach to creating a new machine translator.
Our director, Fernando Moreno-Torres, explained why interest was running so high: "Until now nobody had achieved a machine translator capable of undertaking professional translation work. In order to do so we had to start again from zero with a new analysis of the problem."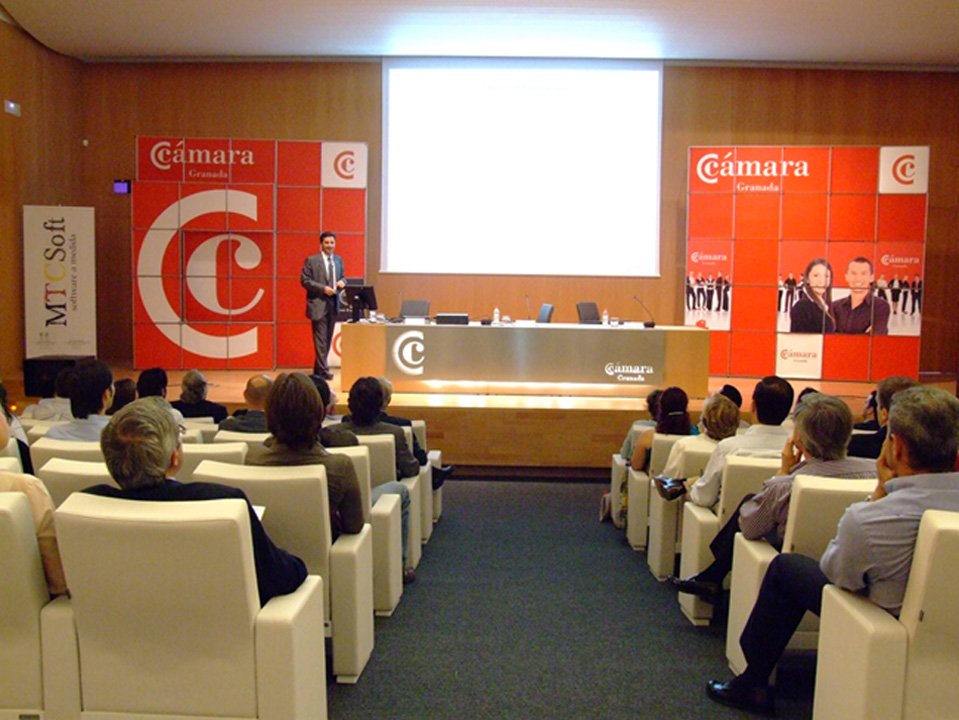 This new analysis came from a professional translator and linguist with more than 20 years' experience in the European Commission in Brussels. "Her contribution of linguistic analysis was the key to the whole project." said Moreno-Torres, "permitting us to create an automatic translator which is significantly superior to those that have gone before. We're talking about results on the order of 95% correct, and rising."

The presentation of the product – that took place after 4-year experience working VICTOR Translator's development – was presented by Moreno-Torres. Translators, academicians, businessmen and authorities were fascinated by this presentation.
It consisted of a theoretical part that Moreno made more interesting with explanations and diagrams of the product creation process, and also of a practical part where VICTOR demonstrated all of its might with live translations of unusual subtlety.
The interest, that VICTOR was aroused among attendants, was became clear when the speaker had to answer so many questions after finishing his speech. In the end, Moreno-Torres had to insist that the remaining questions could be answered in the lobby of Granada Chamber of Commerce while the attendants had the opportunity to enjoy a glass of Spanish wine.